Client Testimonials
For over 40 years now, Dance Sophisticates been designing world-class performance apparel. We understand the importance of creating a unique look that makes performers feel as great as they look. Take a look at what our clients had to say on how DS elevated their ensembles with THE PERFECT FIT!
Jason Robb
"Dance Sophisticates is the premier costuming choice in the pageantry activity. Their attention to detail from concept, pattern, to student is unmatched. I am consistently blown away with how imaginative the designers are in how they bring my productions to life. They are truly 'The Perfect Fit' for me and my clients. "
Tom Westfall
"Dance Sophisticates has made me feel like a priority client. The creative process is unique and collaborative. We always leave with a one-of-a-kind design that enhances the story and message of our show."
Keith Potter
"Dance Sophisticates brings a level of expertise to the collaborative process that elevates all of our design choices. This long-standing partnership is built on the highest level of trust and confidence from project inception through development, and finally, to impeccable execution."
Chad Alexander
"There isn't a better choice in the industry when you need a custom-made costume instead of simply a pretty dress; great quality, great staff, great product. I am a huge fan of Dance Sophisticates."
Becky Bussiere
"I have used Dance Sophisticates for my unique costuming needs for many years. Chad is helpful and knowledgeable, working to provide us with high-quality looks at affordable prices. Because of their unique measuring and cutting systems, uniforms come in perfectly sized to each student and no alterations are ever needed. I can't express how much I feel that DS is a partner in the success of my student's performances"
Sarah Huffman
"Dance Sophisticates has been consistent with their standards of excellence year after year. Their attention to detail with custom designs remains unmatched. Thank you, Dance Sophisticates, for helping bring our visions to life. You allow us to dream big."
Daniel Wiles
"I would like to thank Dance Sophisticates for their incredible effort year after year. The service that we receive is impeccable and the attention to detail on everything we produce together sets standards within the pageantry world. We are truly honored to be a client and look forward to many years together."
George Torres III
"Dance Sophisticates is truly a fantastic company to work with. The quality of their costuming is held in high regard by everyone in our organization. We are extremely grateful for the strong relationship we have with Dance Sophisticates!"
Jared Norman
"Working with DS is always an excellent experience. They are able to take my vision and turn it into a reality. The fit of the costumes are impeccable. I would highly recommend working with the fantastic team at Dance Sophisticates"
Verda Slinkard
"I have continued to be impressed with the fit and quality of the products we receive from DS. They deliver on-time, have in-house designers, and have excellent customer service. Dance Sophisticates goes above and beyond, and I would recommend them to anyone!"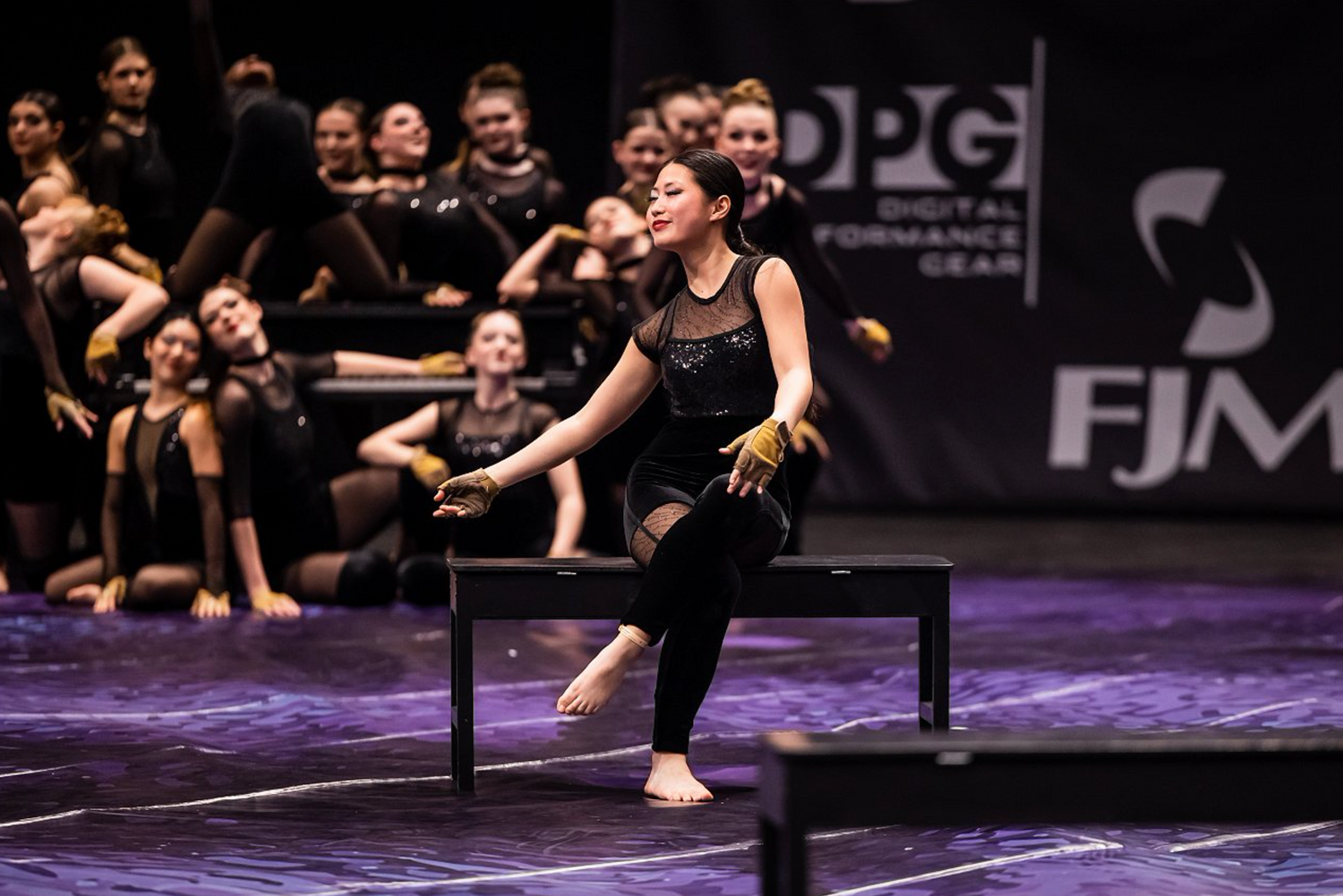 Michael Townsend
"The level of expertise, detail, and creativity that Chad and the entire team at Dance Sophisticates bring to our process has been an amazing experience for both our staff and students! They absolutely love how they feel in costume! That confidence is so important in our activity."
Brady Sanders
"Year after year Dance Sophisticates sets the standard for artistry, craftsmanship, and customer service. Working with the DS team is a collaborative and inspiring process that fosters creativity and consistently produces impeccable results. When considering an element as integral to the design, identity, and student experience as costuming, for Kiski Area, Dance Sophisticates truly is the perfect fit."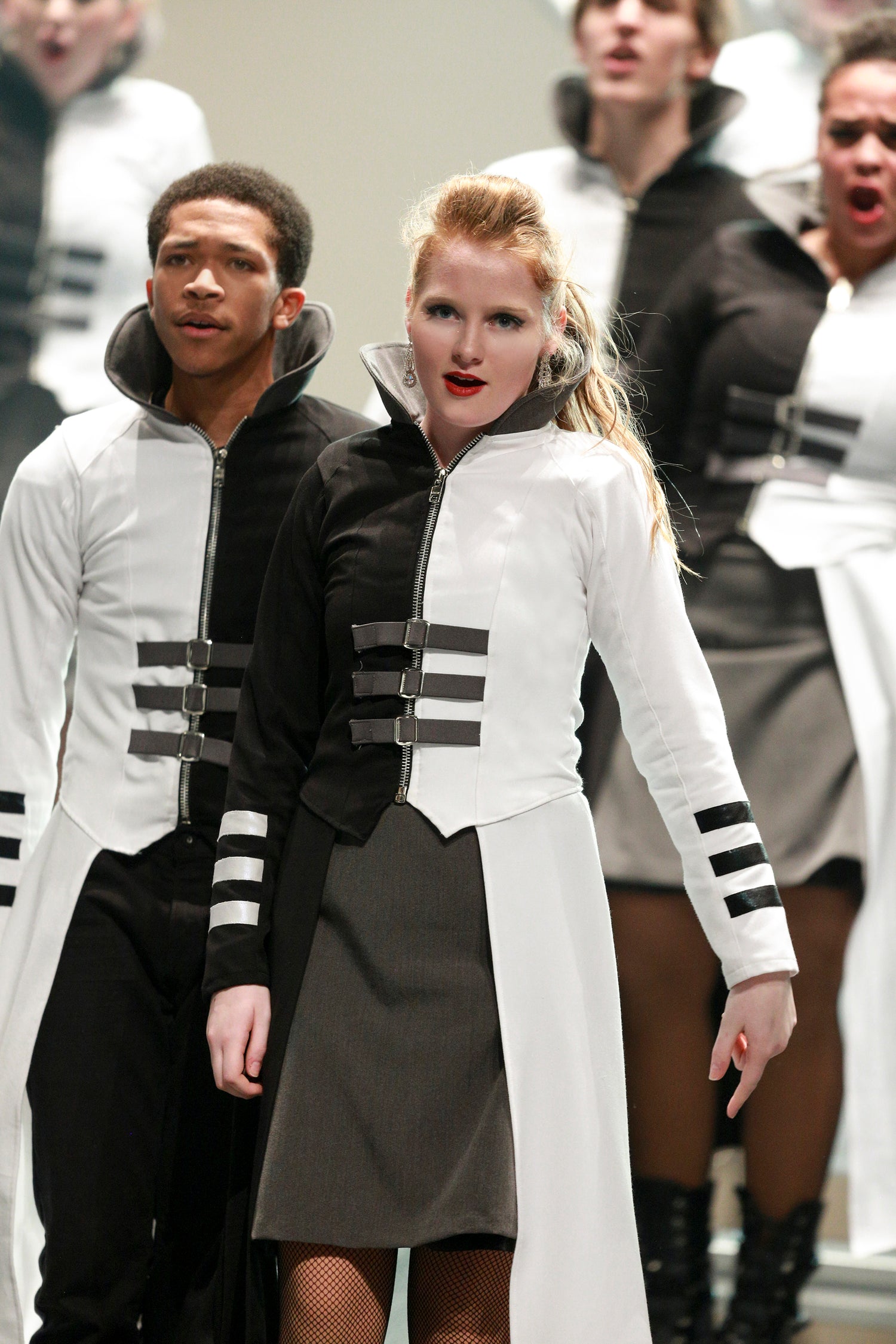 Chad Strasser
"Dance Sophisticates makes the process of creating custom costumes for our groups such a joy. They are able to create exactly what's in our head, make the sizing process simple, and deliver the perfect product. Working with Dance Sophisticates has taken the visual look of our program to another level!"
Kristen Potter
"Dance Sophisticates has played a major role in the success of my choir. Having a company whose work doesn't require extensive alterations, even with tricky middle school sizing, has been a huge asset. Additionally, their creative team has been able to provide my group with costumes within our budget while brining our concepts to life."
Michael Raiford
"We prefer to use Dance Sophisticates because of the quality of the work and the impeccable fit. Each design is custom patterned which helps elevate a designer's vision!" 
David S. Duffy
"Dance Sophisticates is a company that is the definition of quality. The service from the design aspect which incorporates all of today's modern design needs is wonderful. The product is always flawless. But most important to me is the quality in customer communication. Dance Sophisticates has always followed me, the customer, to know exactly what my timeline will be and has stuck to it."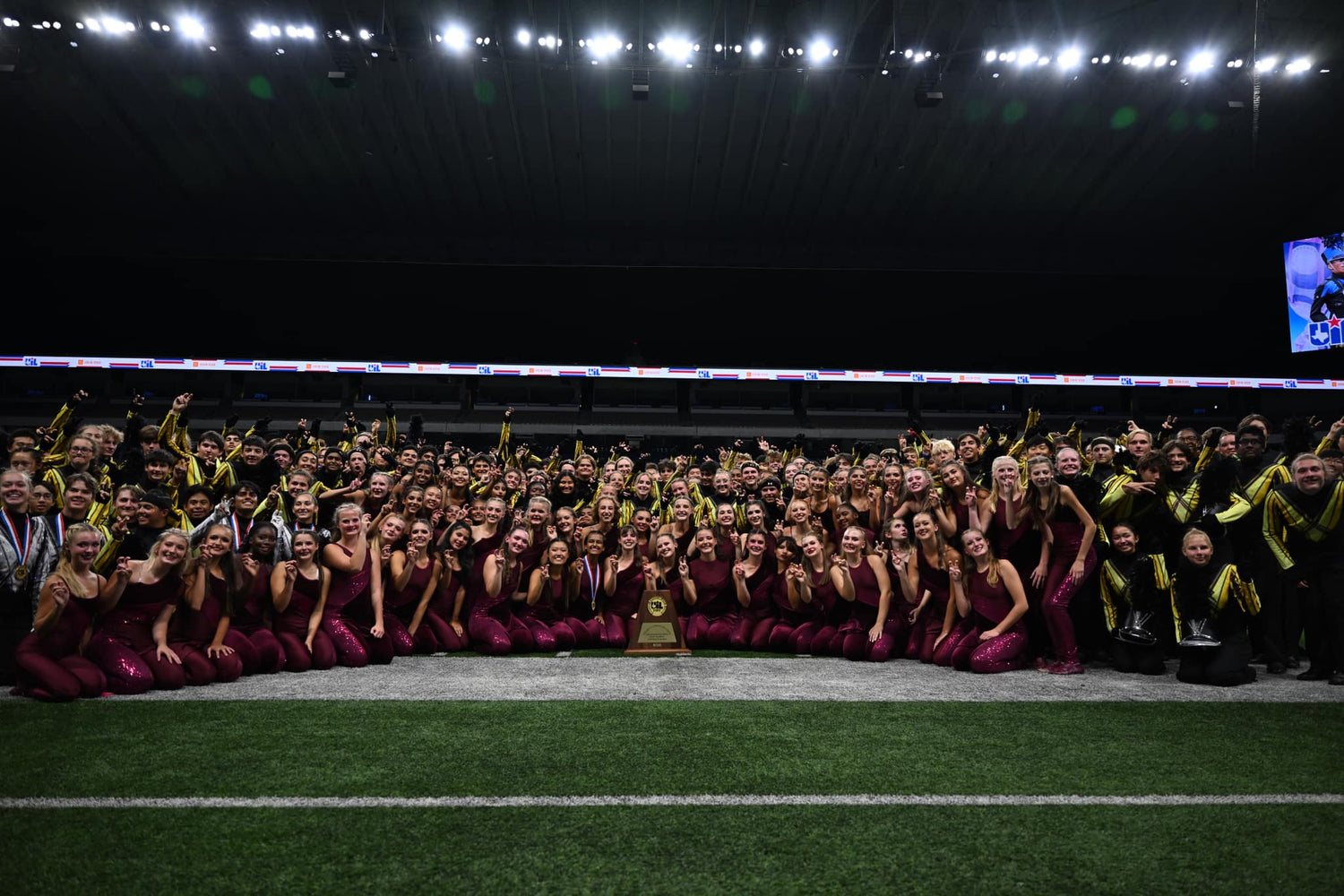 Mike Howard
"Dance Sophisticates has been instrumental in creating an innovative, sophisticated, and professional look for our students in the Vandegrift High School Band and Vision Dance Company. Their custom design and production process is easy to navigate and their team works hard to help our visual concepts come to life."
Chad Kohler
"Dance Sophisticates has continually produced unparalleled designs which allow our performers to be illuminated in their performance. From Guard, Percussion, Marching Band to Show Choir, our program's aesthetic presence has always been a huge part because of Dance Sophisticates. Their attention to detail and quality is the best in the business!"
Christina Thalhuber
"The team at Dance Sophisticates are truly masters of their craft. Even when it seems impossible to top costumes from the previous season, they always exceed expectations. Dance Sophisticates will not only create what is requested but also embellish on the design to include unthinkable details that take the costume to the next level. I trust Dance Sophisticates completely in costuming our students and cannot imagine working with anyone else!"
Jared Yoder
"The team at Dance Sophisticates is an absolute joy to work with while costuming our groups. They work tirelessly to turn your ideas into a reality and create a well-designed and high-quality costume in which your students will feel confident and comfortable. Our students always look forward to wearing the exceptional costumes that DS creates."
Nicholas P. Hanssen
"Dance Sophisticates is a dream to work with. Designers are able to take your group's vision and create functional, comfortable, and show-stopping costumes that make your production look as good as it sounds. The entire team is friendly, supportive, responsive and willing to put forth excellence. Whether shopping their endless amounts of stock options to create a unique look or starting from scratch to design a truly one-of-a-kind presentation, Dance Sophisticates costumes will arrive quickly and fit like a glove, all at an unbeatable price!"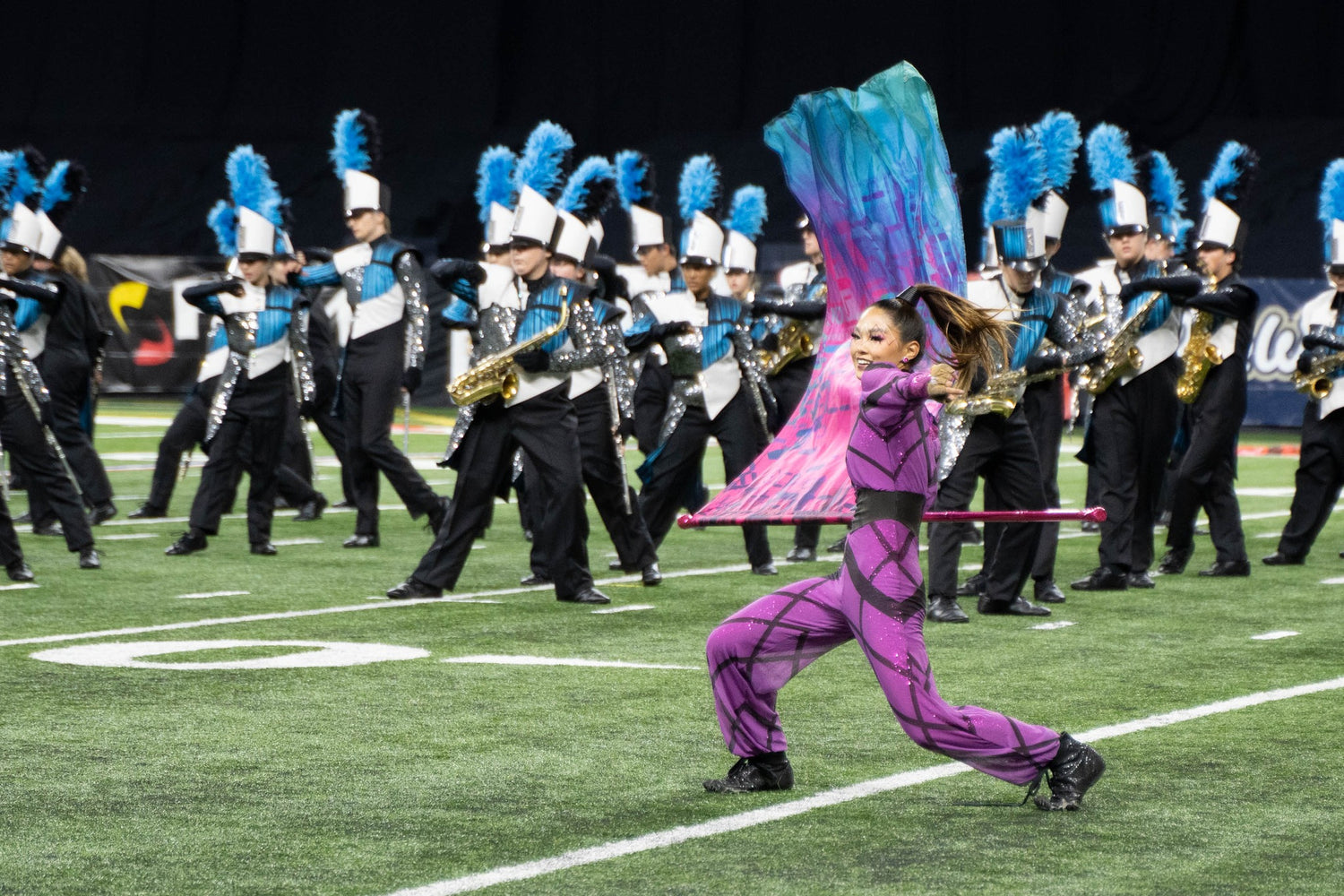 Joshua Waite
"We can't thank Chad and the rest of the Dance Sophisticates team enough for our incredible looks this past fall and winter. They are always so responsive when reaching out and it's nice to have an open dialogue with a designer who not only understands but does a great job creating a silhouette and look that is accommodating to all students from a variety of genders and body types. It truly is a perfect fit every time and we look forward to many more collaborations in the future."
Erin Sprouse
"Dance Sophisticates has been our choice for show choir costuming for years. They make the whole process enjoyable!  From design to fittings and delivery of gorgeous, high-quality costumes. DS is an amazing partner to work with and always makes my students feel confident and beautiful in what they are wearing! DS will always be the choice for PHHS!"
Milo Ellis
"Working with Dance Sophisticates was such an amazing experience. Chad has an amazing creative and artistic ability. We sat down with some thematic ideas and ended up with one-of-a-kind costumes that fit our show perfectly. The customer service approach and the customization for each individual student made this season a breeze!"